Aaah, it's getting to that time of year when it's acceptable to let the mince pie crumbs plot your lap like a constellation and unwittingly stain your own lips with mulled wine. But that doesn't mean you have to put your watch-list on hold in favour of sitting through Elf for the 10th time. That's why we at Damn Dirty Apes are asking, when was the last time you watched one of these winter warmers while putting up your tree?
Nothing comes close to a cosy festive winter like the deep freeze of rural Minnesota combined with the colourful rustic style of the Coen Brothers. Even just seeing the iconic cross stitched poster gets me in the mood for a cup of coco and a snowy suspenseful murder mystery.
Tim Burton's much loved weird but wonderful ideas are pretty much the definition of an alternative Christmas. His attempt to blur the line between cute and creepy really hits the mark, everybody needs some love at Christmas and a man with scissors for hands is no exception.
Rare Exports: A Christmas Tale
This is such an interesting spin on the Christmas folklore. Based on a short by a similar title, Finnish creator and director Jalmari Helander has a twisted sense of humour that's received nicely throughout. If you're ready to know the true meaning of a creepy Christmas, this is for you.
Admit it, for you parents it's all about keeping the kids happy this season, but what would Christmas look like in a world without children?.. maybe not quite the fantasy you imagine. This dystopian high stakes adventure is a must-see.
The spirit of the season can take many forms, and so can the Thing. Set in the remote icy tundra of Antarctica, John Carpenters gore filled sci-fi thriller is one to comfort those who are stuck working far away from home this Christmas.
That same feeling of isolation can go both ways. Jack Nicholson's portrayal of an un-hinged descent into madness can easily become reality when you're trapped indoors with your immediate family and a 1000 piece Star Wars jigsaw puzzle, HERE'S JOHNNY!
The most recent film on this list, its amazing use of practical effects makes this a real homage to 80's horror. What could be better to keep the kids in check then the looming fear of a demonic Santa creeping down the chimney to take them to hell?
For the late shoppers, following the life of a toy thief with a superb mix of humour and dry wit. Shane Black's directing will keep you glued to your chair and suck you in with this well-crafted storyline from start to finish.
Black Mirror – White Christmas: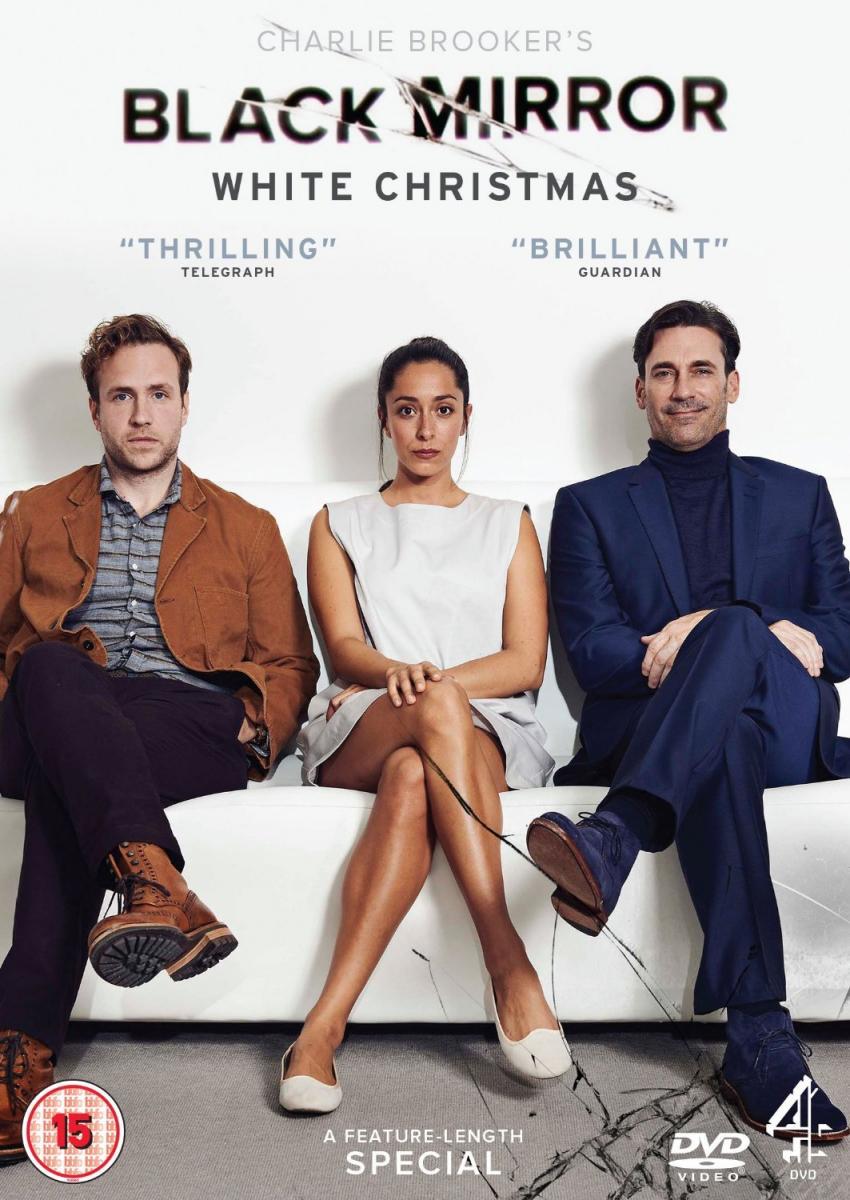 Wild Card! if you aren't aware of the (recently turned Netflix) series Black Mirror, there's no better way to make yourself acquaint then with season 2's White Christmas special starring Jon Hamm from Mad Men. Charlie Brooker's vision of Christmas future won't stop the scrooge in you but may awaken the technophobe – just try not to throw out all your new gadgets after this mind-bending watch.
I hope these were some useful recommendations whatever film you chose to watch this holiday. From all of us here at Damn Dirty Apes, have a merry Christmas!
Think I missed something or made a mistake, let me know in the comment section below! what is your favourite forgotten festive film?